How to avoid skin damage from the pollutions?
2023-01-20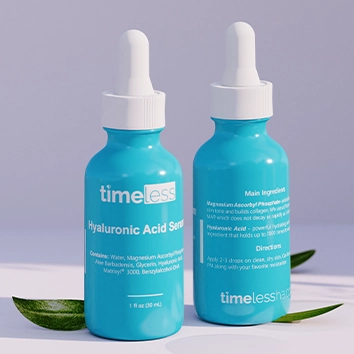 Thanks to home office, we spend a lot of our time in our homes. But it can't be a normal thing to avoid being outside for fear of damaging your skin. Or maybe it's a wrong way of thinking, that we are safer inside than outside?
It may be logical, that our homes are really safe places. But You know, that the percentage of pollution in our houses can be 5x higher than outside? I know it's weird, but it is true!
Air Pollution - what is this?
Air pollution is one of the most health-threatening factors.
It causes many respiratory or cardiovascular diseases, but does it affect the functioning of our skin? Yes! And it is really dangerous
. What kind of pollution affects our skin the most? The most dangerous are vehicle emissions and cigarette smoke.
What are the worst ingredients in these pollutants? Nitrogen dioxide, sulphur dioxide and carbon monoxide, which are inside vehicle emissions and cigarette smoke.
How does air pollution affect the skin?
First of all - they cause premature aging! If age isn't enough, pollutions bring You more wrinkles and facial lines. Because of air pollution, skin gets more irritated, have more acne and the skin barrier is damaged
. Air pollutants can also affect the skin cells! What symptoms are visible on the skin? Eczema, which is caused by damaged skin barrier. Rosacea, because of extra blood vessels, which are responsible for redness and irritations. You can also see acne, caused by more sebum secretion and hyperpigmentation caused by excessive activity of melanocytes. But there are a lot of damages, which are not visible at first sight, which is: decrease of antioxidants in the skin, and the ability to fight free radicals and reducing skin moisture.
How to avoid the damages caused by air pollution? Let's talk about skincare!
First of all - pay attention to Your cleaning supplies. Clean filters in your cleaning devices, vacuum and change Your sheets regularly. Remember to air the house every morning, one minute after waking up, open the window and let some fresh air in. Try to choose natural ingredients in cleaning products and avoid scented products for household.
Remember to protect your skin
Hyaluronic Acid improves the moistruze the skin. Vitamin C is the best antioxidant.
This serum reduces hyperpigmentation and brightens Your skin tone. It's really lightweight and non-greasy, which is perfect not only for the night routine, but also for morning routine! Use this product daily, for effective protection against air pollution.
It's full of antioxidants, that energize skin cells to rebuild collagen & elastin
. Matrixyl 3000 is a powerful ingredient, which is what aging skin needs. A benefit of using hyaluronic acid is the incredible hydration of the skin!
This lightweight, dry oil seals in moisture and is also antibacterial, it's ideal for acne-prone skin and protecting skin against pollutants
. It can also be the make-up primer, because it helps the make-up stays on Your face all day long!
DISCLAIMER: The information on our blogs has been compiled from published sources and the experience of the Timeless Skin Care team. The blogs are not intended to diagnose or treat a medical condition or to address every skin type or condition. While reasonable effort is made to publish reliable and up to date information, Timeless Skin Care cannot predict how a skin care regimen will affect every individual user. Timeless does not guarantee any specific outcomes or the accuracy of all information presented and accepts no liability in respect of any omission or error. If you are uncertain about possible sensitivity when using Timeless Skin Care products, please do a patch test before use. If you have any skin concerns, please talk to your physician or consult a dermatologist.