How to care for your skin after a beach day?
2022-07-29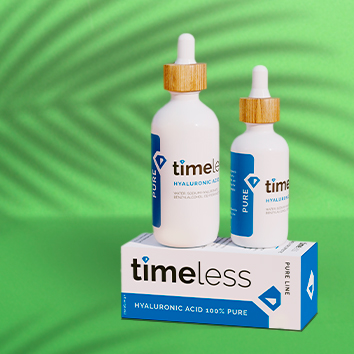 1. Preparation before spending day at the beach
2. How to care for your skin during sun exposure?
3. Taking care of your face and body after sunbathing
4. Moisturizers for dry skin
Is summer your favorite season of the year? Days are longer, temperature rises and we finally get an excuse to lie back and get comfortable for a couple of lazy hours! Some of us prefer to spend our time actively, others choose to do nothing exciting, but most of us…love to do both! All we need is balance, and as much as we do not want to be a downer right now - we need to act responsible when it comes to our skin. We will need that part of our bodies for later, so we should always treat it the way it deserves!
Now let's get ready for that Vitamin D!
Bathing suit picked out, sandals on our feet, sunglasses on, towels packed, pink floating flamingo in our hand…wait!
Do I have sunblock?
SPF (or Sun Protection Factor) is an absolute must all year long - even in the cold winter season! That is why we can never forget about it on the hottest days.
How to apply the SPF? What is the perfect amount of product?
Face - here we can use the "2 finger method". Simply squeeze out two strips of sunscreen from the tip to the base of your two fingers and apply evenly on your face.
Body - the amount of products should fit in one shot glass - make sure to cover all of your sensitive body areas such as feet, ears, elbows, soles, knees and neck
Apply the product before you leave the house - before you find and reach your beach spot you most likely will be exposed to different kinds of
UV light
.
You can easily reduce your chances of developing skin cancer by protecting yourself against UV radiation. UVB facts and risks UVB penetrates and damages the
outermost layers
of your skin. Overexposure causes suntan, sunburn and, in severe cases, blistering.
Take good care of your eyes
Have you seen the cute pink heart-shaped sunglasses on the market there? It would be so great to take great pics, wearing such accessories to share on Social Media...wait! Do not go there!
Your eyes are ultra sensitive and they require special treatment. Make sure the sunglasses you have are good quality with UVB and UVA rays protection. They are not as expensive as you think - you can buy nice protective sunglasses for a very fair price.
Ok, you left home with sun protection cream all over your body. You reached your sunbathing spot, lied down, maybe went for a swim…what next?
Firstly, read you SPF labels:
Make sure to apply the adequate amount on your face and body.
Check whether the product is waterproof
When bathing in the ocean, make sure your SPF is coral reef friendly
Make sure how often should you re-apply the product
Perform a test first to make sure you will not suffer from an allergic reaction!
Cover all of the sun exposed areas with a heavy coat of sunscreen to avoid potential sunburn of your skin.
Try to avoid sun exposure
as much as possible - find a shaded spot, where you can rest away from the UVB rays (your skin cells will thank you later). Potential diseases caused by
sun damage
such as
skin cancer
are no joke. Premature aging and creation of wrinkles are something we all want to avoid, however, we must keep in mind that not our appearance is the concern in life, but health really is.
Similar situation occurs if you are a
tanning beds
fan. Balance it out and take good care of your skin and you're good to go!
We have a great tip!
Bring
HA Matrixyl 3000® Cucumber Spray
with you and spray your face and body whenever you feel your skin could use a little moisture.
How it works:
moisturizes
refreshes
soothes irritation
improves skin's elasticity
Once the sun is out and you slowly head back home, you may start feeling the potential effects of sun's rays on your skin.
Does your skin feel tense and dehydrated?
Sand might have gotten not only into your backpack, bathing suit and shoes, but into your hair as well.
Hydrate, hydrate, hydrate!
Let H2O be your ally in this battle of protecting your connective tissue. Your skin protects your organs and by taking care of your outer layer, you are tending for the deepest layers of your body as well.
What to do after getting out of the sun? What about my skin and hair?
Drink water! Reduce processed sugar from your diet, including soda drinks. Eat more Omega-Oil Rich Foods, along with lots of veggies and fruit,
Hop in the shower and make sure to get rid of the ocean salt and sand from you skin's surface,
Wash your hair with a mild shampoo, giving your head a little massage - make sure to remove all of the grains of sand out of your scalp,
Apply hydrating mask and condition your hair,
Moisturize - face, back, ears, arms, elbows and nose - do not miss any part of your body, your skin needs it!
Don't forget your feet! Apply nourishing foot mask or heavy cream,
Soothe and calm your skin - Aloe Barbadensis is your good friend!
Aloe is one of the best soothers for sensitive skin. Apply a fair amount of products in each area, where your skin feels tense, irritated or burned. It will help you to soothe and heal skin inflammation and take care of your precious epidermal cells.
Hyaluronic Acid + Vitamin C serum
is your savior!
How it works:
brightens the skin
moisturizes
evens the skin tone
has antioxidant properties
The real hero of dry skin is
Hyaluronic Acid
. Did you know that HA helps to maintain good moisture levels in the skin and helps to repair damaged skin? That is why it is so beneficial to use after sun exposure.
You will find it in various Timeless products, combined with different ingredients for most spectacular effects.
The purest hydration for your skin
The hero, or as we like to call it
"The Hydrator"
is
100% Pure Hyaluronic Acid
in one little (or large; it comes in 3 sizes!) bottle. This serum contains the best concentration to hydrate and boost skin's moisture levels.
Application method:
Apply a small amount of product on a cleansed skin, 2-3 drops with your fingertips.
Use in the morning and/or evening or after any face wash/shower.
Wait until the product has fully absorbed into the skin before the next step in your routine.
In the morning be sure to finish your routine with sunscreen.
Apply after any treatment serums, or combine with your favorite moisturizer.
Soothe your lips from the sun damage
It is not commonly known, but you should use an SPF lip balm and protect your lips as well as the rest of your body! After getting back home, you can try a moisturizing lip mask treatment
DIY lip moisturizers:
shea butter + coconut oil
mashed strawberries + olive oil
honey + mashed banana
Doesn't it sound just delicious? Leave it on for 10-20 minutes…or until completely eaten! Yumm!
DISCLAIMER: The information on our blogs has been compiled from published sources and the experience of the Timeless Skin Care team. The blogs are not intended to diagnose or treat a medical condition or to address every skin type or condition. While reasonable effort is made to publish reliable and up to date information, Timeless Skin Care cannot predict how a skin care regimen will affect every individual user. Timeless does not guarantee any specific outcomes or the accuracy of all information presented and accepts no liability in respect of any omission or error. If you are uncertain about possible sensitivity when using Timeless Skin Care products, please do a patch test before use. If you have any skin concerns, please talk to your physician or consult a dermatologist.