Rescue your skin after hot summer days
2022-08-30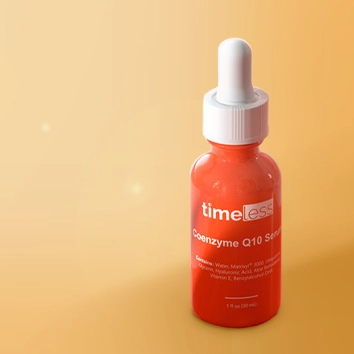 1. How does the sun exposure affect my skin?
2. How to prevent skin damage caused by UV rays in the future?
3. Skin care routine after hot season - soothe, hydrate, calm!
4. Make your skin shine and glow again!
Days are getting shorter, the sun is setting earlier and our skin…is getting drier! Your skin may feel tired after long sunny days and the end of summer is a great time to start getting it fixed!
Have you ever heard of
photoaging?
How about photoaging, photodamage, solar damage, or sun damage, sounds familiar? It is the effect of inefficient and incorrectly matched skin care. As soon as
ultraviolet (UV)
light hits skin unprotected by sunscreen, your cellular level becomes unprotected - this can lead to
skin cancer
.
Do not worry! Late summer days are a great time to
rescue skin
. Specific ingredients may have a major influence on a certain skin care product.
If your skin feels sensitive, irritated or burned - you might have overlooked the first symptoms from your skin and not acted as quickly as needed. It is crucial for you to
understand your body
and what treatment it requires; it will help you out a lot next season!
Prevent and protect
- that's the key!
Understand your skin's needs
Once you know your skin type, you can start acknowledging its demands and requirements. You will always be the person who knows it best - use that advantage and take good care of it.
Needless to say,
what you put on the outermost layer
of your body - everything you treat your skin with, soaks through every layer of your skin to the deepest cells of your body. Let's treat it the best way we can!
What skin types are there?
dry skin - dry and scaly, gets easily irritated. Quickly loses elasticity after hydration and feels tight.
oily skin - produces excess of sebum, feels greasy and oily (especially in the T-zone). It is prone to acne and develops enlarged pores.
normal skin - it does not overly grease or dry up, quickly reacts to environmental factors (weather, temperature). Normally it does not develop any major blemishes or clogged pores.
sensitive skin - whether your skin is dry, oily or normal - it can be sensitive as well! Depending on your prominent skin type, sensitiveness may show up differently; areas of your face and body may become itchy, burned or dried up. Most likely, the sensitivity is triggered by certain products, food or environmental factors.
What can I do?
be systematic - putting on a heavy load of skin care once a week will not bring you any results. Apply skin care systematically and never skip any step of your routine. Your skin likes when you hit replay!
stick to one routine for a longer time - drastic and often changes only confuse your cells and influence the unwanted side-effects!
be careful - use gentle cleanser and start with mild products such as serum, creams and moisturizers,
prevent - use matched skin care routine to your skin type to maximize effects,
hydrate - make sure your skin always absorbs enough water, not only through beauty products. Drink lots of water!
listen to your body - it gives you ques what it needs, make sure to hear it out!
get professional help - if you have specific concerns regarding your skin, always consult it with a dermatologist.
If you are looking for a product with maximized hydrating properties, you will love our Hyaluronic Acid 100% Pure.
Key Ingredients:
Hyaluronic Acid - binds water in epidermis, deeply moisturizes and protects the skin. Hyaluronic Acid (known as HA) can hold 1000 times its weight in water, making it the number one, go-to ingredient for hydration.
Application method:
Apply a small amount of product on a cleansed skin, 2-3 drops with your fingertips.
Wait until the product has fully absorbed into the skin before the next step in your routine.
Apply after any treatment serums, or combine with your favorite moisturizer.
Use in the morning and/or evening.
In the morning be sure to finish your routine with an SPF.
What about extra-dry or mature skin?
Coenzyme Q10 serum
is the real "Defender"! Coenzyme Q10 is a powerful, naturally-occurring antioxidant that energizes skin cells to rebuild collagen and elastin.
Key Ingredients:
Matrixyl 3000® - maximizes the synthesis of collagen in the skin,
Coenzyme Q10 - antioxidant, which has anti-wrinkle properties,
Aloe Barbadensis - soothes, eases and regenerates irritation,
Hyaluronic Acid - strongly moisturizes binding water in epidermis,
Vitamin E - protects, regenerates and helps to heal wounds.
How it works:
regenerates,
moisturizes,
anti-wrinkle,
improves firmness and elasticity of the skin.
After the summer season your skin may become dull and tired. It is a great time to brighten dark spots caused by UV rays exposure. An addition of
Vitamin C
prevents discoloration, supports wound healing and simply…brings your skin back to life!
Hyaluronic Acid + Vitamin C Serum
is great for all - dry, normal, oily or even acne prone skin. no wonder it is called "The Essential" - this product is absolutely necessary in your skincare collection and what is best about it - you can use it all year long!
Key Ingredients:
Hyaluronic Acid (1% concentration) - strongly moisturizes the skin by binding the water in epidermis
Matrixyl 3000® (1% concentration) - rebuilds collagen, has anti-wrinkle properties
Vitamin C (5% concentration) - antioxidant, evens the skin tone, brightens discoloration and supports wound healing
Aloe Barbadensis - moisturizes and protects, regenerates and soothes irritation
As the summer is almost over, we can start preparations for fall and winter. As all of us are different, our bodies act variously and skincare routines must be matched individually. You are the person who knows you best,
listen to your instinct and treat your body best you can.
DISCLAIMER: The information on our blogs has been compiled from published sources and the experience of the Timeless Skin Care team. The blogs are not intended to diagnose or treat a medical condition or to address every skin type or condition. While reasonable effort is made to publish reliable and up to date information, Timeless Skin Care cannot predict how a skin care regimen will affect every individual user. Timeless does not guarantee any specific outcomes or the accuracy of all information presented and accepts no liability in respect of any omission or error. If you are uncertain about possible sensitivity when using Timeless Skin Care products, please do a patch test before use. If you have any skin concerns, please talk to your physician or consult a dermatologist.