Timeless Skin Care - product guide
2021-05-06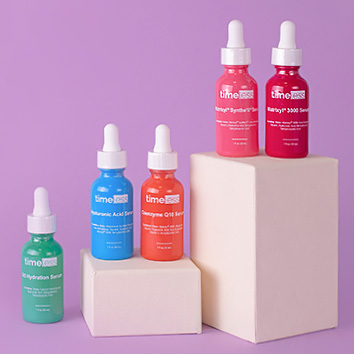 Timeless Skin Care
We specialize in creating products rich in clean formulas, high concentrations of active ingredients. Less chemicals, and paraben free formulations, not tested on animals. Timeless Skin Care cosmetics are effective for all skin types and ideal for your daily skincare routine.
Why should you choose Timeless Skin Care products?
Short INCI - perfect solution for sensitive and allergic skin.
Tested ingredients - Matrixyl peptides are effective and tested ingredient complex. You can find these powerful ingredients in Timeless face and eye creams, serums and sprays.
SENSITIVE, EASILY IRRITATED SKIN




AM




PM
Timeless Skin Care offers us even more. Hydrating Timeless sprays - perfect solution to mix with Timeless serums or to refresh your skin throughout the day. Available in 4 different scents: rose, lavender, cucumber and orange.
DISCLAIMER: The information on our blogs has been compiled from published sources and the experience of the Timeless Skin Care team. The blogs are not intended to diagnose or treat a medical condition or to address every skin type or condition. While reasonable effort is made to publish reliable and up to date information, Timeless Skin Care cannot predict how a skin care regimen will affect every individual user. Timeless does not guarantee any specific outcomes or the accuracy of all information presented and accepts no liability in respect of any omission or error. If you are uncertain about possible sensitivity when using Timeless Skin Care products, please do a patch test before use. If you have any skin concerns, please talk to your physician or consult a dermatologist.