Your Must-Have Oil this Winter - 5 Natural Beauty Hacks for Argan Oil
2022-12-15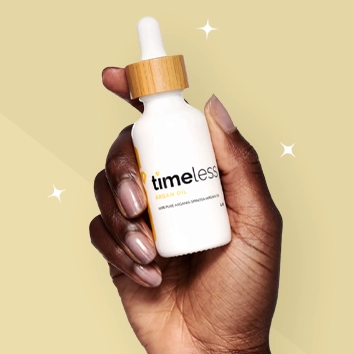 It's important to take care of Your skin barrier.
One of the best products, which can improve your protection of the skin, are oils!
They prevent loss of hydration and give your skin the best glow!
Our argan oil is 100% natural and unrefined, it is derived from the kernel of the Argan tree nut, and it's used in North Africa for decades.
At first, let me introduce the LIQUID GOLD - ARGAN OIL
It is known as "liquid gold", because of its properties. It heals the skin, helps to reduce inflammation, repairs the lipid barrier, and it's a source of many antioxidants!
You can use it as MAKE-UP REMOVER!
I want to convince you to remove your make-up with oils or balms. One of the most important part of beauty routine is make-up removal. Your skin will be thankful, if you cleanse it precisely. That's why you should try our Argan Oil. It is free of chemicals or fragrances,
dissolves make-up without stinging the eyes, and helps to moisturize the skin
. Just take a few drops of oil and gently massage your face, then take a wet, warm cloth and delicately wipe off the make-up. If you really like this product, you can use it after make-up to deeply moisturize or mix it with your favourite cream or squalane to improve the nourishment.
Know it's healthy properties
Argan oil is full of Omega 6, an excellent anti-inflammatory that could help reduce breakouts
.Argan oil can reduce the sebum production, and will regulate it. The more dry is skin, the more sebum will be produced. So argan oil's moisturizing properties calms the skin, moisturize it and not let Your skin over-dry. Argan oil is also a dry oil, meaning it will absorb completely into the skin without leaving a greasy residue. Just be sure to test patch first, in case of allergies or adverse effects.
What is amazing about argan oil -
it is really full of antioxidants. They protect Your skin against free radicals
and help to heal skin (especially in winter, when your hands are itchy and really dry). Others swear by its healing properties when it comes to preventing and treating stretch marks….
Argan oil can be used as lip balm!
When Your lips start to feel dry, and your skin on the lips is flaky, make peeling and after that put a few drops of argan oil and gently massage your lips
. What is the best part? Argan oil is safe to ingest (You should be aware if you are allergic to nuts). It has a nutty smell and a neutral taste. The high oleic acid content in Argan Oil lends a rich heaviness to the oil, which is ideal for softening and hydrating the lips.
try to use it to your hair
The fatty oleic and linoleic acids in Argan Oil can also calm your scalp and reduce the dryness of hair. Try using a few drops of pure argan oil and notice, how your hair and scalp are reacting. If you have dandruff or dry skin on your head, try massaging argan oil on the scalp.
If your scalp is oily, this technique won't help you.
Instead of this, use argan oil on the ends of the hair. It will look shiny and helps to reduce frizzy hair.
Argan oil can be used on damp or dry hair. It is an excellent product for split ends!
Argan oil has anti-aging properties?
The omega fatty acids in argan oil can reduce wrinkles! It is because of high content of linoleic acid and oleic acid, which incease the elasticity of the skin. Argan Oil is a luxurious moisturizing treatment, boosting the creation of natural lipids and protecting the skin barrier.
DISCLAIMER: The information on our blogs has been compiled from published sources and the experience of the Timeless Skin Care team. The blogs are not intended to diagnose or treat a medical condition or to address every skin type or condition. While reasonable effort is made to publish reliable and up to date information, Timeless Skin Care cannot predict how a skin care regimen will affect every individual user. Timeless does not guarantee any specific outcomes or the accuracy of all information presented and accepts no liability in respect of any omission or error. If you are uncertain about possible sensitivity when using Timeless Skin Care products, please do a patch test before use. If you have any skin concerns, please talk to your physician or consult a dermatologist.